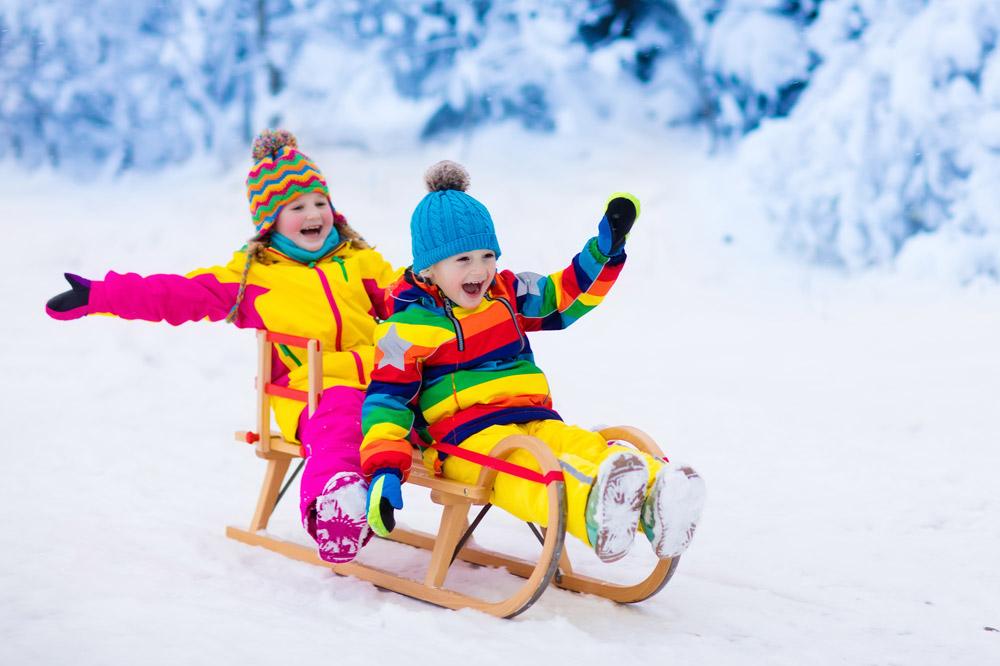 In San Vigilio di Marebbe and in the surrounding villages, you can have fun in the natural ice rinks and in the ice stadiums. Lovers of sleighing can try numerous slopes, that are lit up for night-time descents.
You do not want to go skiing but still want to do outdoor activities? How about skating on ice or doing some sledging?
In the center of San Vigilio di Marebbe in Val Badia there is a lovely natural ice rink with evening lighting. Here you can rent the skates and equipment to play curlingwith the whole family, a game similar to bowling but played on ice.
Also in San Martin, a village not far from San Vigilio, you can skate in the open air, while if you prefer to skate in an ice stadium, where hockey games are held, we suggest you go to Brunico, about thirty minutes drive from the center of the village.
If you prefer the sleigh, you're in the right place! Here sleighing slopes are always beaten and can be reached by ski lifts or in a short walk, and can also be used in the moonlight thanks to the extensive lighting along the slopes.
The main sledging runs of San Vigilio di Marebbe are:
Cianross sledging run, almost 700 meters long with a vertical drop of about 100 meters and which remains open until 10:00 pm on Tuesdays and Thursdays
Munt da Rina sledging run, 1.6 km long, with a vertical drop of 180 meters
Two sledging runs that from Alpe di Fanes and Alpe di Senesarrive at Pederü. For those who love night-time descents, the refuges of Fanes and Senes offer a transport service tothe top with snowcats, as well as delicious traditional dishes to savor before going down the illuminated slopes on your sledge.